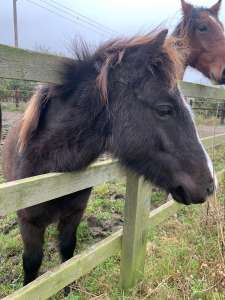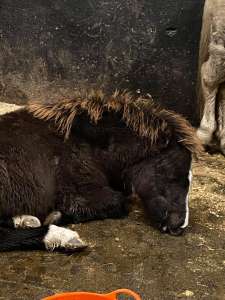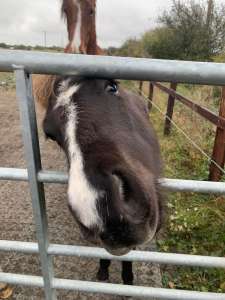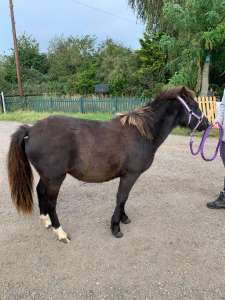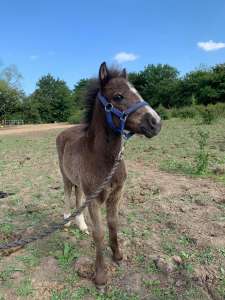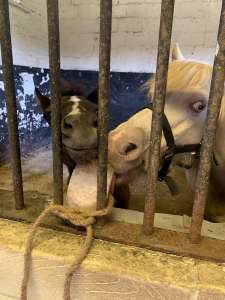 PIPPA
Breed: Welsh Pony
Gender: Filly
Colour: Dark Bay
Height: 11hh (still growing)
D.O.B 25 April 2020
Pippa is cheeky, sassy and so loveable.  She arrived at the Sanctuary in June 2020 along with her mother and 6 other ponies from the same herd.  Pippa has been a brave little lady from day one, she loves…no…she DEMANDS attention and laps it up.
Pippa is much too young to do any ridden training yet but is definitely a ridden and/or driven prospect for the future.  She is brave and takes new challenges in her stride.  She is happy in the company of Shetlands to Shires (we think she believes she is 17hh).  Good to handle and generally just a fun-loving lady.  Pippa won't get too much bigger than she is now, possibly making around the 11.2hh marker.  She is more than ready to move on to pastures new.
She is looking for a home experienced with youngsters who can bring out the best in her.  Although easy to handle at present she may start to push boundaries as she grows and matures.  Somewhere with a fair amount of space to allow her a chance to get the zoomies out of her system every now and again.
If you would like to find out more or think you could give this wonderful little lady the home she deserves then we ask that you complete a foster application form in the first instance. More information on fostering a pony from us can be found along with a downloadable copy of the foster application at the following link:
https://ehpps.org.uk/fostering/fostering-stages/
Once completed either email a copy to [email protected] or post to EHPPS, Pitsea Hall Lane. Basildon, Essex SS16 4UH
Fostering fee of £100 applies