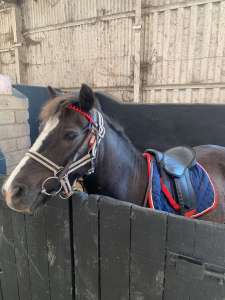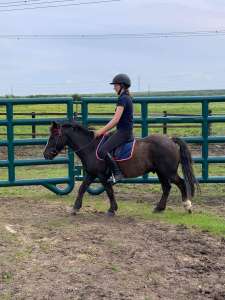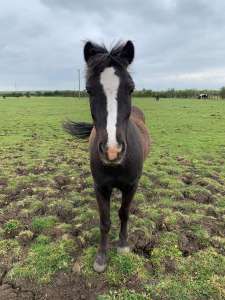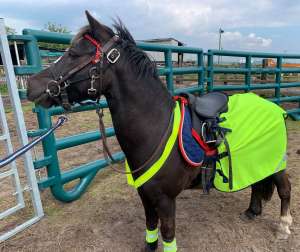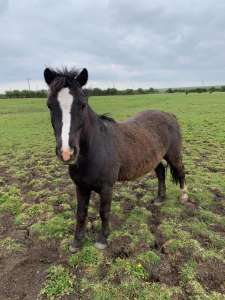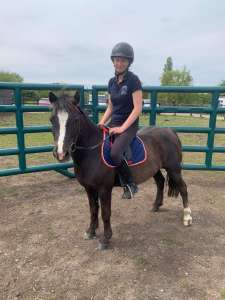 FRED
Breed: Dartmoor Pony
Gender: Gelding
Colour: Bay
Height: 12hh
D.O.B May 2011
This cute chap was relinquished into the care of EHPPS from The South Essex Wildlife Hospital based in Orsett.  They originally took him and another pony in as yearlings, finding them a suitable foster home together where they spent the next 8 years of their lives as companions..  unfortunately, Fred began bullying his field companion and the decision was made to return him.  The wildlife hospital no longer had any suitable grazing available and asked if EHPPS were in a position to take him on.  Fred considers himself to be a bit of a ladies man and would be best suited to a gelding only home or a yard where mares and geldings are grazed in separate herds.  He enjoys a daily marmite sandwich which seems to keep his sweet itch at bay.
Thankfully, after a very successful year of fostering, we had space at the Sanctuary and little Fred joined us in October 2020.
He has a super sweet personality, despite his frequent face pulling, and found himself a Temporary Winter Foster home for the colder months.  he returned from Winter Foster in April 2021 and from there he commenced his ridden training.
Fred has been lunged and long reined with no issues at all, he has taken to work life like a duck to water.  Our weekend groom, heather Woodcock, has ridden Fred at a walk in the round pen and he was hoof perfect.  He was responsive under saddle and forward going.  This little lad has a lot of potential to go far in the right hands.
In the stable he thinks of himself as an 18hh shire and will try to intimidate you by pulling faces.  He is absolutely fine once you have hold of him and hasn't acted on his face pulling threats.  he can be a bit devious to be caught but if you take a bribe with you he soon comes round to the idea of being head collared, sweets always win him over.
If you would like to find out more or think you could give this handsome lad the home he deserves then we ask that you complete a foster application form in the first instance. More information on fostering a pony from us can be found along with a downloadable copy of the foster application at the following link:
https://ehpps.org.uk/fostering/fostering-stages/
Once completed either email a copy to [email protected] or post to EHPPS, Pitsea Hall Lane. Basildon, Essex SS16 4UH
Fostering fee of £250 applies