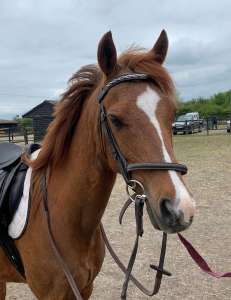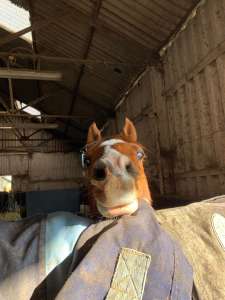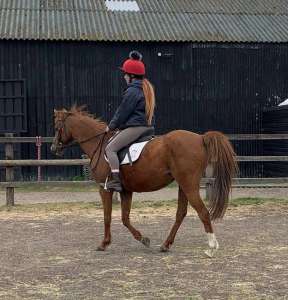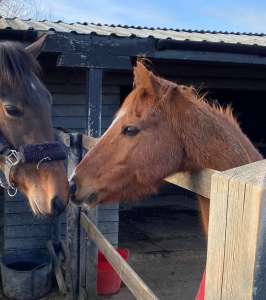 ***RESERVED***
PUK
Breed: Arab x
Gender: Gelding
Colour: Chestnut
Height: 13.2hh
D.O.B 2005
The owner of Puk and his friend, Dandy, found themselves in a difficult situation.  Running out of options and fearing for the pair's future, their owner emailed EHPPS for help. Fortunately, we were in a position to accommodate the duo and they arrived at the sanctuary on 4th February 2022.
Upon arrival, both the boys had routine health checks
Puk's blood tests revealed he had slightly raised liver enzymes and he was duly put on a supplement of milk thistle. His levels have since returned to normal and he has since come off the supplement.
He is a complete and utter sweetheart. A dainty soul who just loves people. He has spent many years as a ridden pony but hasn't done anything under saddle for nearly five years. He's been enjoying life in the field with his fellow EHPPS residents. He is in the early stages of his ridden assessment here at EHPPS.  At present he appears to be a rather forward going little chap under saddle, however, this may ease once he has settled into the ridden routine.
If you would like to find out more or think you could give this handsome lad the home he deserves then we ask that you complete a foster application form in the first instance. More information on fostering a pony from us can be found along with a downloadable copy of the foster application at the following link:
https://ehpps.org.uk/fostering/fostering-stages/
Once completed either email a copy to [email protected] or post to EHPPS, Pitsea Hall Lane. Basildon, Essex SS16 4UH
Fostering fee of £250 applies