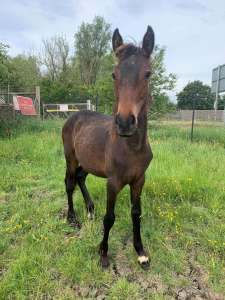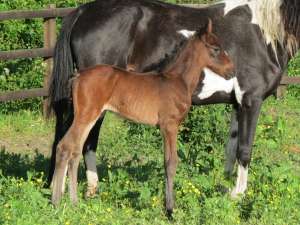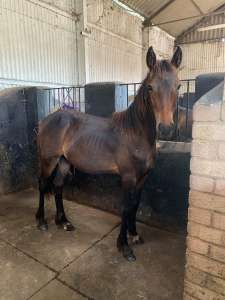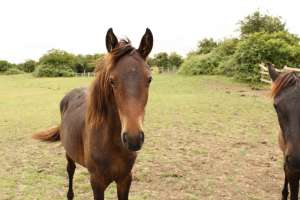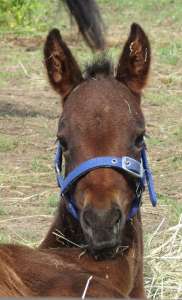 WILLOW
Breed: Trotter
Gender: Gelding
Colour: Dark Bay
Height: 14hh (still growing)
D.O.B May 2019
Willow came to the sanctuary in May 2019, only about a week old, after being relinquished to us via the RSPCA, along with 10 other trotters including his mother, Cherry. They were all in terrible condition; emaciated, neglected and terrified of humans. Cherry unfortunately had to cross rainbow bridge in October 2019 as it was discovered she was suffering from an incurable condition called fistulous withers.
Willow is good to handle in general but would really benefit from some consistent one to one handling. At present he is too young physically and mentally to commence ridden training but will benefit immensely from ground work, walks in hand and lots of reassurance with new experiences. This handsome boy has a LOT to give to his potential fosterer and will go far in the right hands. Someone with previous experience with sensitive youngsters would be ideal for him.
Someone who is in no rush to ride and will work at Willow's pace.
If you would like to find out more or think you could give this wonderful little lad the home he deserves then we ask that you complete a foster application form in the first instance. More information on fostering a pony from us can be found along with a downloadable copy of the foster application at the following link:
https://ehpps.org.uk/fostering/fostering-stages/
Once completed either email a copy to [email protected] or post to EHPPS, Pitsea Hall Lane. Basildon, Essex SS16 4UH
Fostering fee of £175 applies