Essex Horse and Pony Protection Society ("EHPPS") was founded in 1983 and has been on its 55 acre site at Pitsea Hall Lane since 1986. EHPPS attained registered charity status in 1987.  The Charity was established for the promotion of animal welfare and, in particular, to take all appropriate measures to protect equines from cruelty and to prevent the infliction of suffering and, where necessary, to take equines into care for rehabilitation.  We hope to help develop knowledge of the needs of horses, as well as other animals and birds, and mankind's responsibilities towards all living creatures.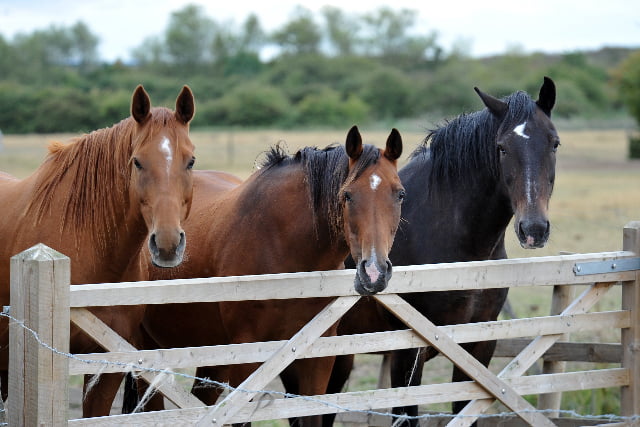 We are not a retirement home.   Where possible, suitable foster homes are found for our animals when they are completely well – whether they go out to homes as rideable horses or as a companion to the fosterer's horse.  (Horses are gregarious animals and need the company of others.)   
We currently have hundreds of rehabilitated horses and ponies in foster homes all over the country, regularly checked by our Fostering Monitors to ensure that they are being lovingly cared for.  All fostered animals remain the sole responsibility of the Society; so if for instance, there is a change in circumstance of the fosterer (e.g. loss of job, ill health) the animal can be returned to us.
Our Field Officers investigate welfare concerns that are brought to our attention almost daily and will go out to help any horse or pony in need of our assistance within the County.
---
EHPPS IN THE COMMUNITY
EHPPS is a local employer, hoping to increase its work-force when finances permit, to enable us to expand our welfare, conservation and education work in the community. Our staff frequently have to stay on watch at the Sanctuary overnight when we have severe medical cases or new-born foals, or threats by the alleged owners in cruelty cases to seize an animal back.  Thanks to the dedication of these people, ours is very much a 24/7 operation.  But that level of dedication makes it an expensive one.
Work experience for equine and veterinary students provides a wonderful start to facing real experiences with the animals, all the way up to major illnesses and first aid for injured animals.  They get their hands well and truly dirty!
EHPPS works within the Essex community to maintain equine welfare on our beautiful site, to the benefit of everyone, from road-users to schools to the local businesses which support us.  But we need to be able to rely upon a guaranteed cash-flow so that we can effectively continue to serve our community and our animals as they deserve.
---
EHPPS and the Environment
We are privileged to be occupying a site which is a SSSI ("Site of Special Scientific Interest") and we work closely with Natural England to ensure that the bio-diversity of the land is not compromised is any way.  
The Sanctuary is also a safe haven for wild birds in the area as well as a huge variety of other wildlife.  
We hope to help develop knowledge of the needs of the animals and birds and our responsibilities towards all living creatures.
---
EHPPS Educational
The EHPPS facilities are not only used for the benefit of Essex's horses and ponies as they are used by veterinary students and equine management apprentices who gain valuable work experience working alongside our staff.  We offer a "hands on" environment to develop a apprentice' s knowledge about the animals, their needs and dependencies.  They get first hand experience of animal health and welfare.