It costs in excess of £16,000 each month to keep the Sanctuary operational.  If you would like to help, please contact us to find out more.
EHPPS receives no government funding and we rely entirely on donations, memberships, fund raising, grants and legacies.
There are lots of way you can help the EHPPS horses and ponies, here are some ideas for you:
– Distribute leaflets for us
 – Place a collection tin
 – Get your family, friends, neighbours, work colleagues to become a Member of EHPPS
 – Organise a fund raising event on our behalf
 – Donate some cat food pouches for the yard cats
 – Do a boot sale
 – Donate some fruit and vegetables for our rescue pigs and goats
 – Organise a dress down day at your school or workplace
 – Hold a coffee and cake morning
 – Arrange a sponsored walk, swim, cycle ride, etc.
 – Bring in some apples, carrots, pears, parsnips and swedes for the horses
 – Treat one of the horses or ponies to a new head collar (they're something we can never have enough of – Sizes required are Full, Cob, Pony and Small Pony sizes).
IT ALL HELPS!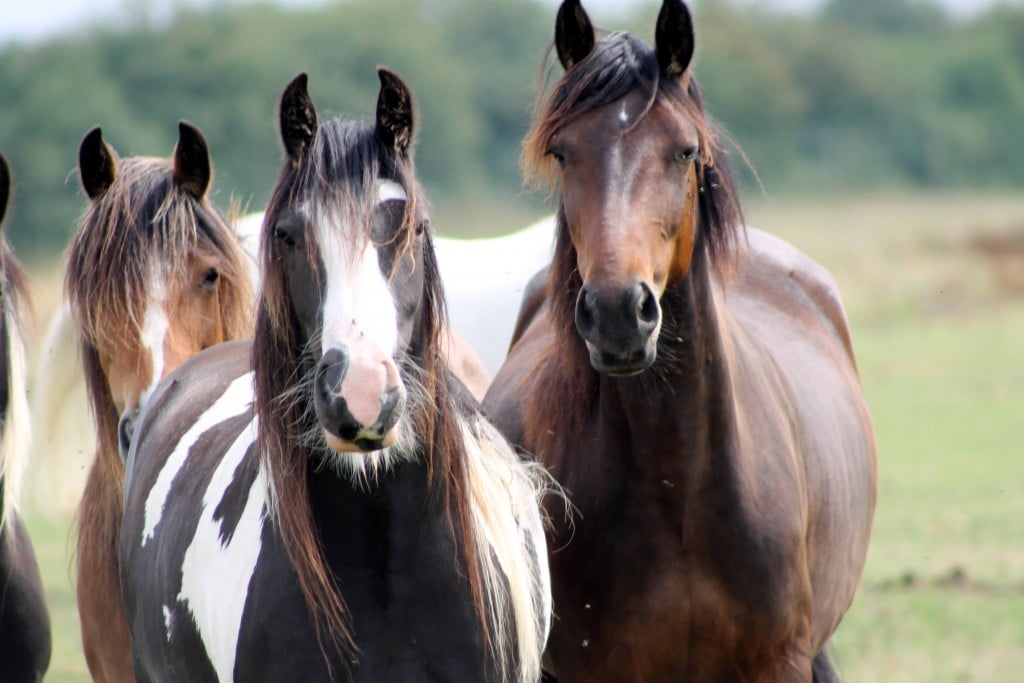 FOR AS LITTLE AS 10p A DAY YOU CAN HELP TO SAVE A HORSE FROM A LIFE OF CRUELTY, ABUSE AND NEGLECT
Just £3 per month (10p per day) will help us to continue our work in rescuing and rehabilitating horses and ponies in desperate need of our assistance.  
If you would like to make a regular donation, please complete our standing order form and send to EHPPS, Pitsea Hall Lane, Basildon, Essex SS16 4UH
THE EHPPS HORSES AND PONIES OWE THEIR VERY LIVES TO THE KINDNESS AND GENEROSITY OF OUR SUPPORTERS
ON THEIR BEHALF
WE THANK YOU
Our equipment takes a real bashing with the amount of work expected of it here at the Sanctuary.  We are therefore always in need of supplies to replace the poor worn out ones that inevitably come to the end of their useful life.
EHPPS has an AMAZON WISHLIST which you could view – and donate to – by clicking on the logo to your right. Also, by using EasyFundRaising when you shop online you can make a donation to EHPPS without it costing you a penny more. Please click the button to the right to find out more.