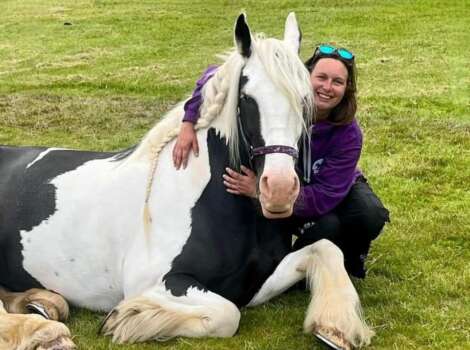 Leigh Perry – Chairman/Sanctuary Manager
Leigh joined EHPPS as Assistant Sanctuary Manager in May 2014, having spent 15 years in retail.  Leigh has her own horses including the Sanctuary's very own Kali EHPPS, she also has three rescue dogs, Todd, Po and Crumble.  Leigh stepped up into her role of Sanctuary Manager in January 2019, ahead of Sue Allery's retirement in November 2020.
Aisha Stewart – Treasurer
Aisha joined the team at the beginning of 2018 as our Treasurer.  She has two husky dogs and also makes some beautiful celebration cakes.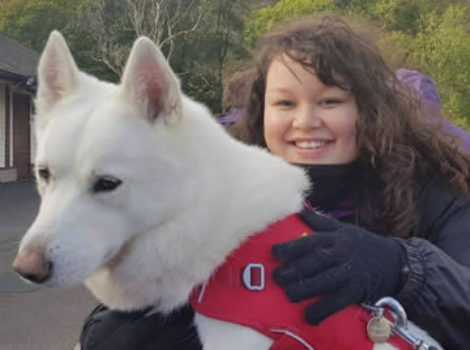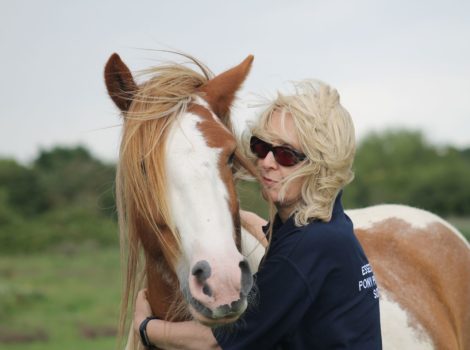 Deborah Platt – Secretary
As a long time supporter of the EHPPS, Deborah joined our team as Secretary in April 2017. The love of her life has always been horses but Deborah has had many pets over the years. She currently shares her home with her beloved guinea pigs.  You are more than likely meet Deborah at our open days.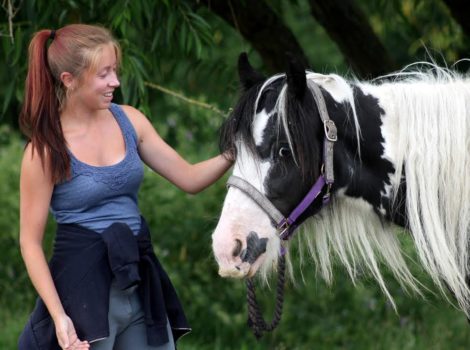 Dawn Bates – Groom
Dawn joined EHPPS in February 2016 as a stable groom.  Dawn is a qualified AI (Approved Instructor) and has her own horses, Chester and Millie.
Joanne Hill – Managing Fostering Officer
Jo manages all the Fostering Offices for EHPPS and ensures that every fostered horse and pony receives regular visits to monitor that all is well.  A huge undertaking with some 25 Fostering Officers and over 250 horses in loan homes.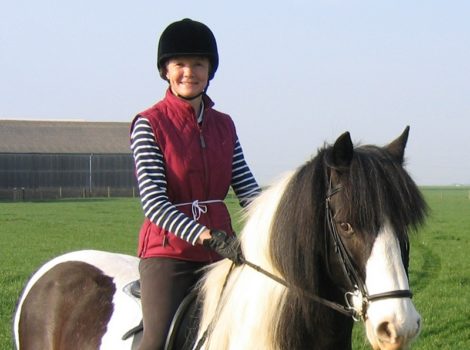 Stacey Lane – Show Secretary
Stacey has been volunteering for EHPPS for many years and has fostered Harley EHPPS since May 2013. Stacey organises the EHPPS showing shows and also attends events throughout the year promoting awareness and raising funds for the Charity.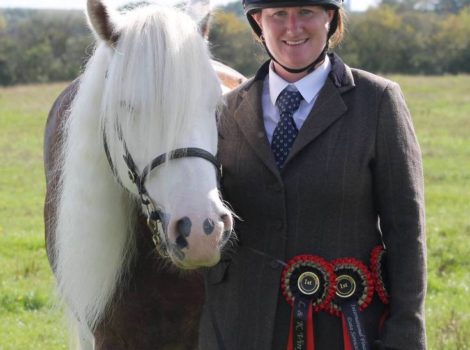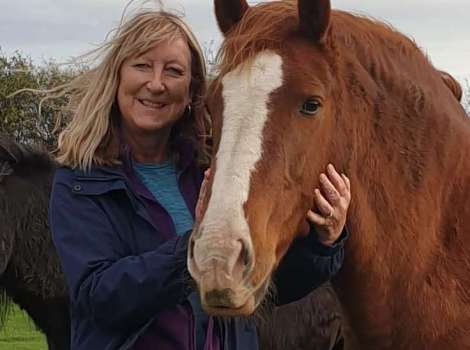 Claire Norris – Members Representative
After the loss of her beloved horse, Claire missed being around them and started volunteering in 2017.  She regularly helps out with yard duties, open days, shows and other events.  Claire has 4 black rescue cats that share her home.
Christine Mills – Head Groom
Chris has been with EHPPS since October 2015.    She took Khan EHPPS on foster in July 2018 having fallen in love with him from the moment she started working at the Sanctuary.  Chris and her family are involved in fostering Springer Spaniels which is how she ended up with her own Springer Spaniel, Bentley.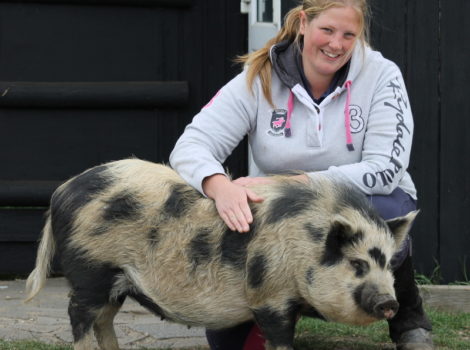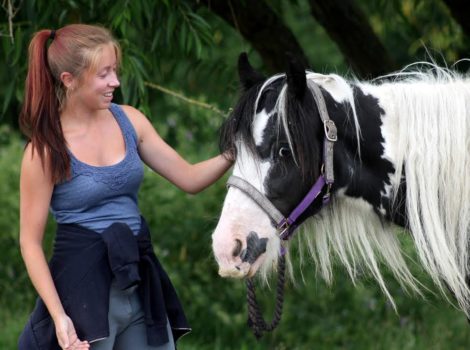 Dawn Bates – Groom
Dawn joined EHPPS in February 2016 as a stable groom.  Dawn is a qualified AI (Approved Instructor) and has her own horses, Chester and Millie.
Chloe Mccready – Groom
Chloe joined the team in October 2020.  She has had previous experience in animal welfare.  She shares a flat with her husband and their six dogs, Jackson, Jill, Lola, Ralph, Elsie and Indi.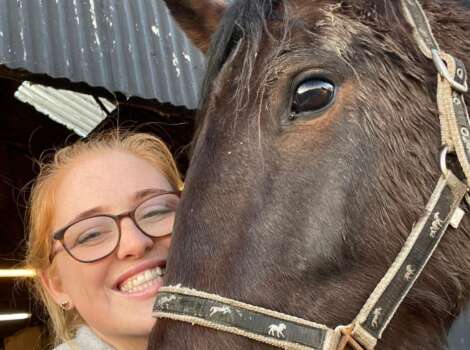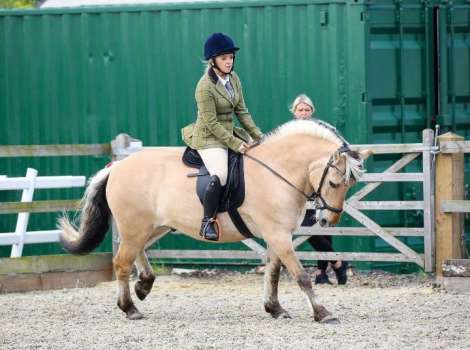 Tabitha Curnick – Groom
Tabitha started at
EHPPS
in January 2023.  She completed her level 2 Groom apprenticeship and is keen to continue her learning with us.  She has a Norwegian Fjord pony called Yorkie, who she started loaning a few years ago.  She spends her time riding him and taking him out to shows.
Elisha Fry – Groom
Elisha joined the team as our weekend groom in September 2023.  She has 4 horses of her own along with 4 cats, 2 dogs, 2 children and a husband.  She enjoys nothing more than spending quality time with all the family - both two-legged and four-legged.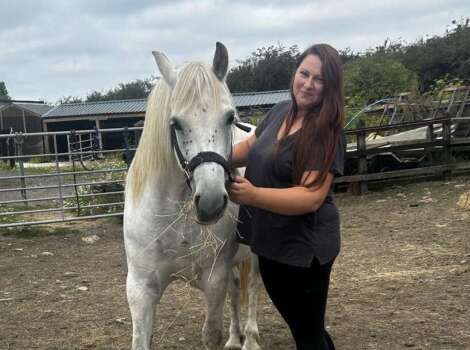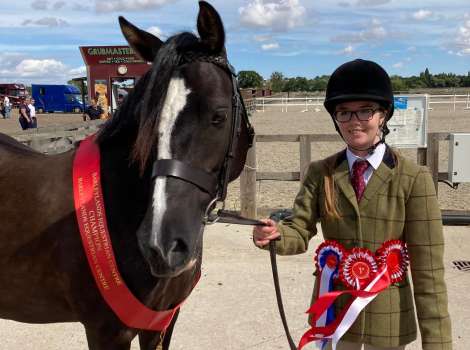 Jasmine Rich – Apprentice
Jasmine joined in November 2022 as an apprentice. She has a Welsh section C pony, called Belle, who she does showing with.  She also has 5 guinea pigs Biscuit, Honey, Pansy, Moon and Zippy.  Jasmine couldn't resist the temptation of an EHPPS horse and took Shetland pony, Twiglet, on foster in July 2023.